Successful brand and artist collaborations
Every project is different. We find the crossover between creative visions and brand goals, developing artistic solutions that work beautifully.
Here is a selection of brand and artist collaborations we executed successfully. From consumer brands to shopping malls and corporates, browse through these cases, get inspired and get excited to contact us.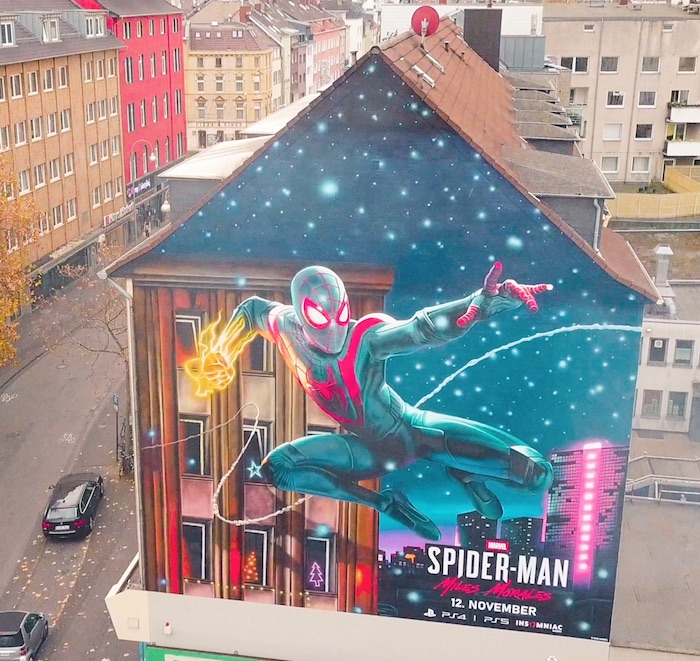 Graffiti advertising for Sony Playstation
For the launch of the new Marvel Spider-Man game for Sony's Playstation 5, we transformed a building facade into the campaign visual using graffiti advertising.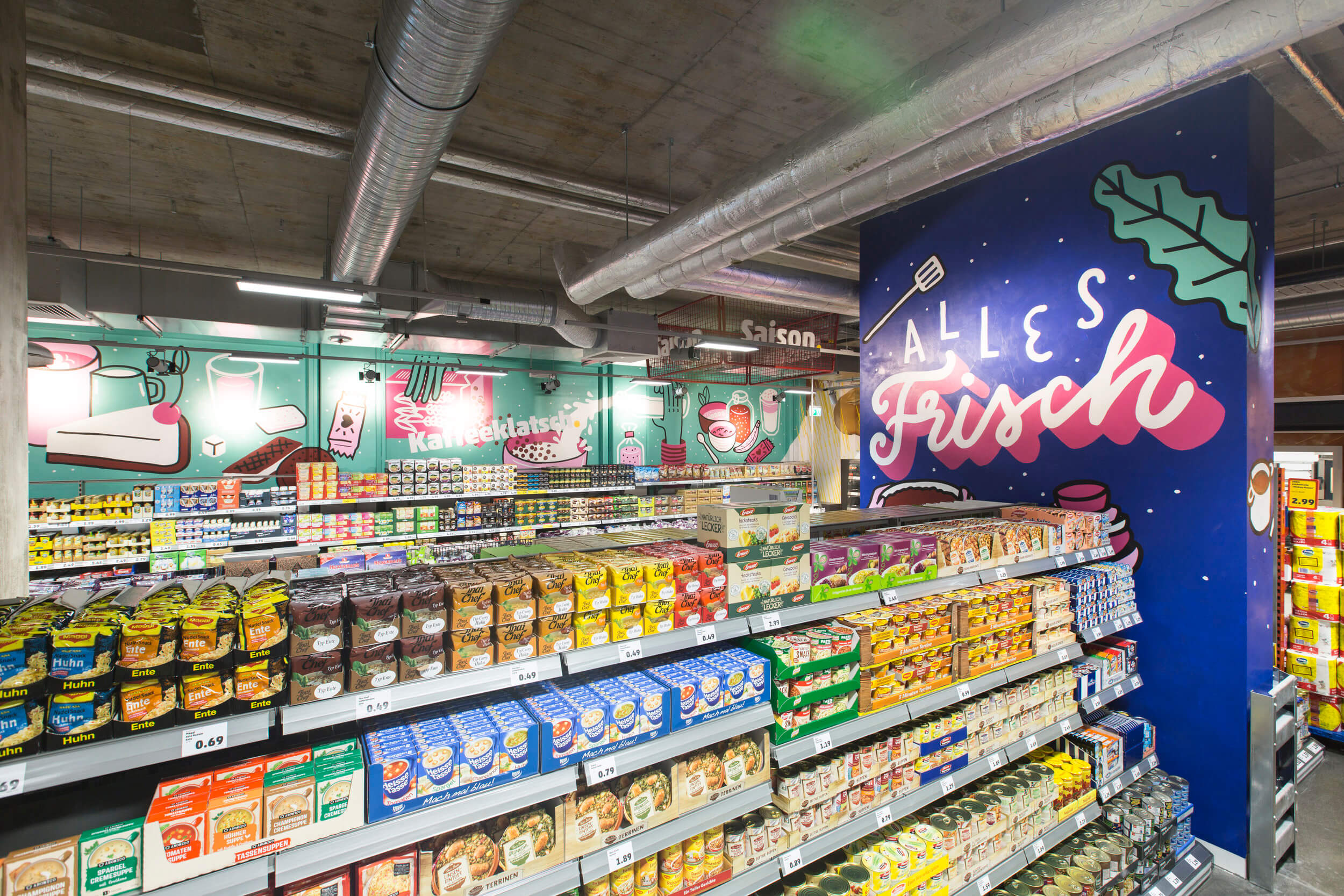 Urban art transforms a PENNY supermarket
With lots of paint and tape our Berlin-based artists brought the neighborhood into the supermarket in the heart of Friedrichshain.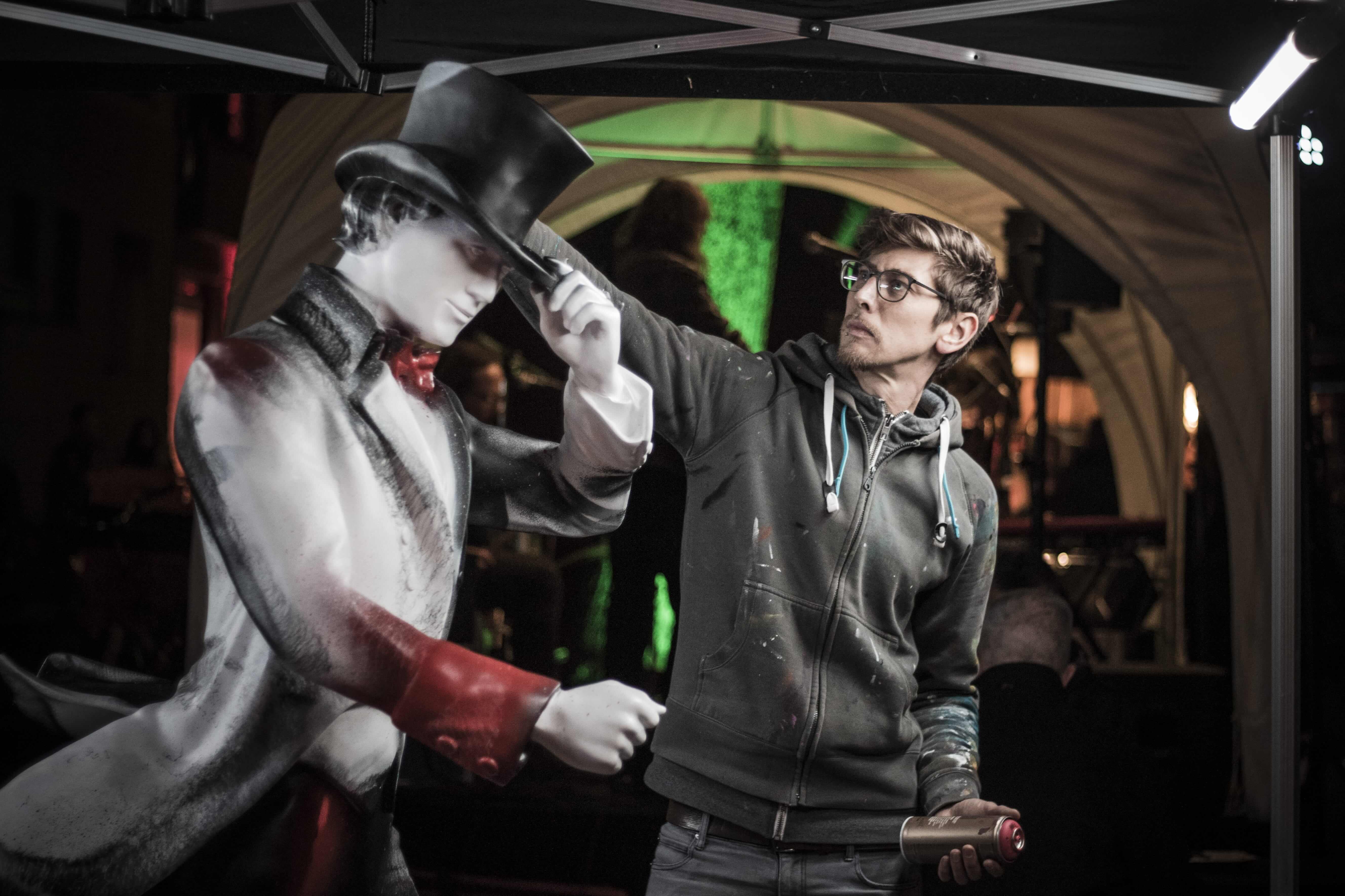 Iconic object design for Johnnie Walker
Fine whisky met fine design as a statue of the Scotch brand got custom-painted.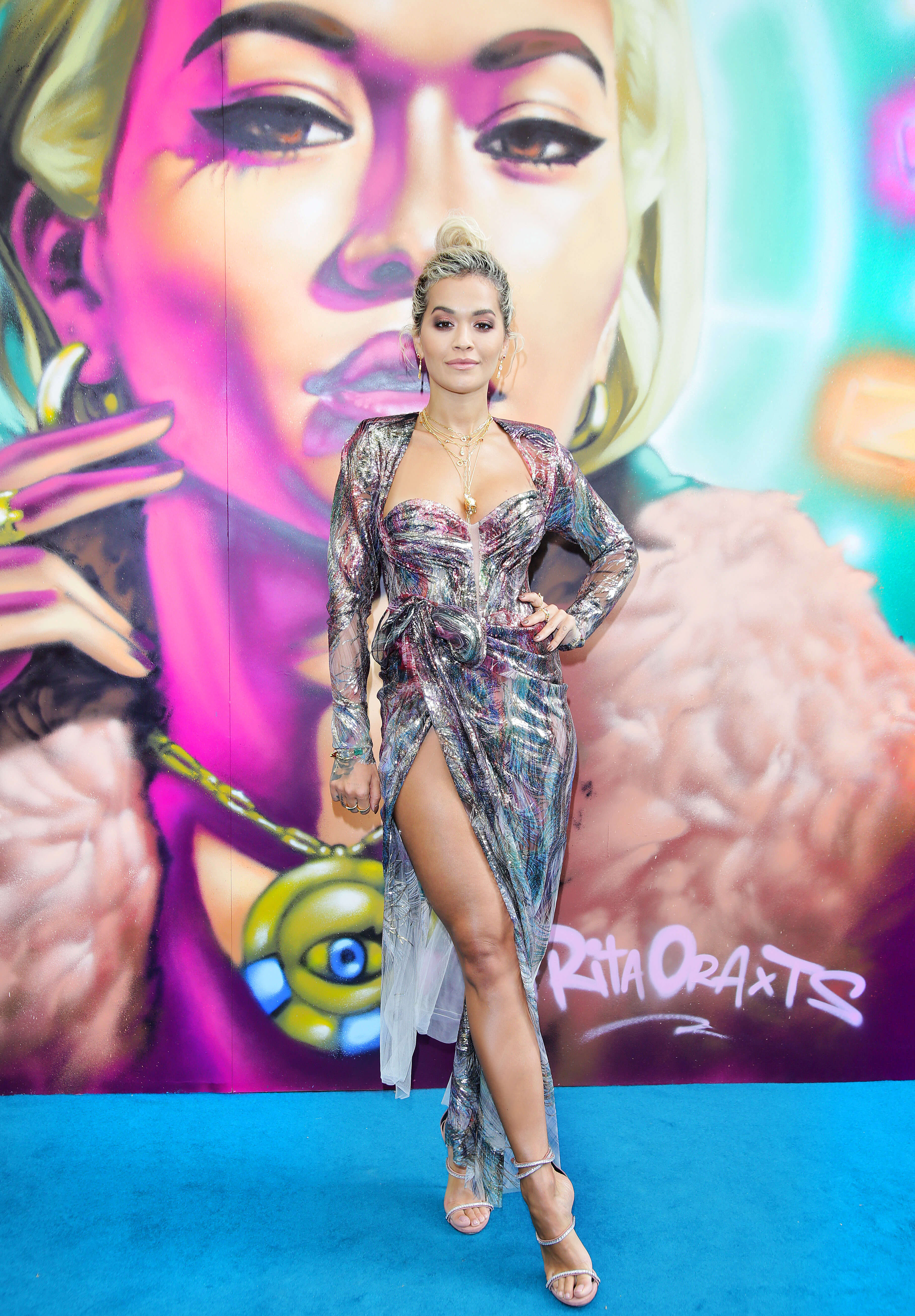 Thomas Sabo x Rita Ora collection launch event
This fashion week highlight showcased street art, as a giant urban-style painting of Rita Ora made an eye-catching photo backdrop.
Deutsche Bahn embrace abstract street art
One of the most extensive train station transformations the city of Berlin has seen.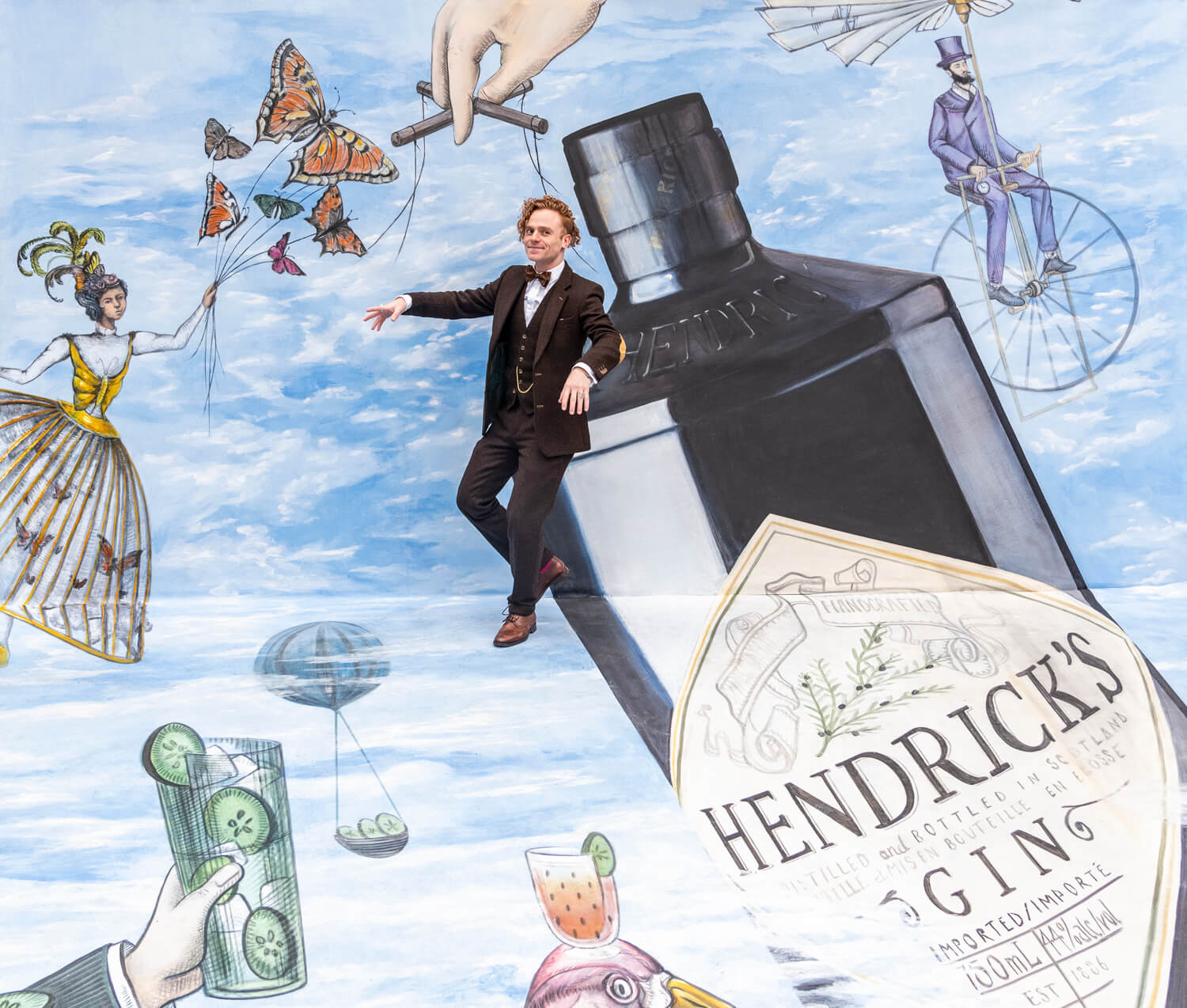 Hendrick's Gin 3D installation
A participatory 3D art installation embodies Hendrick's 'Escape the Conventional' motto.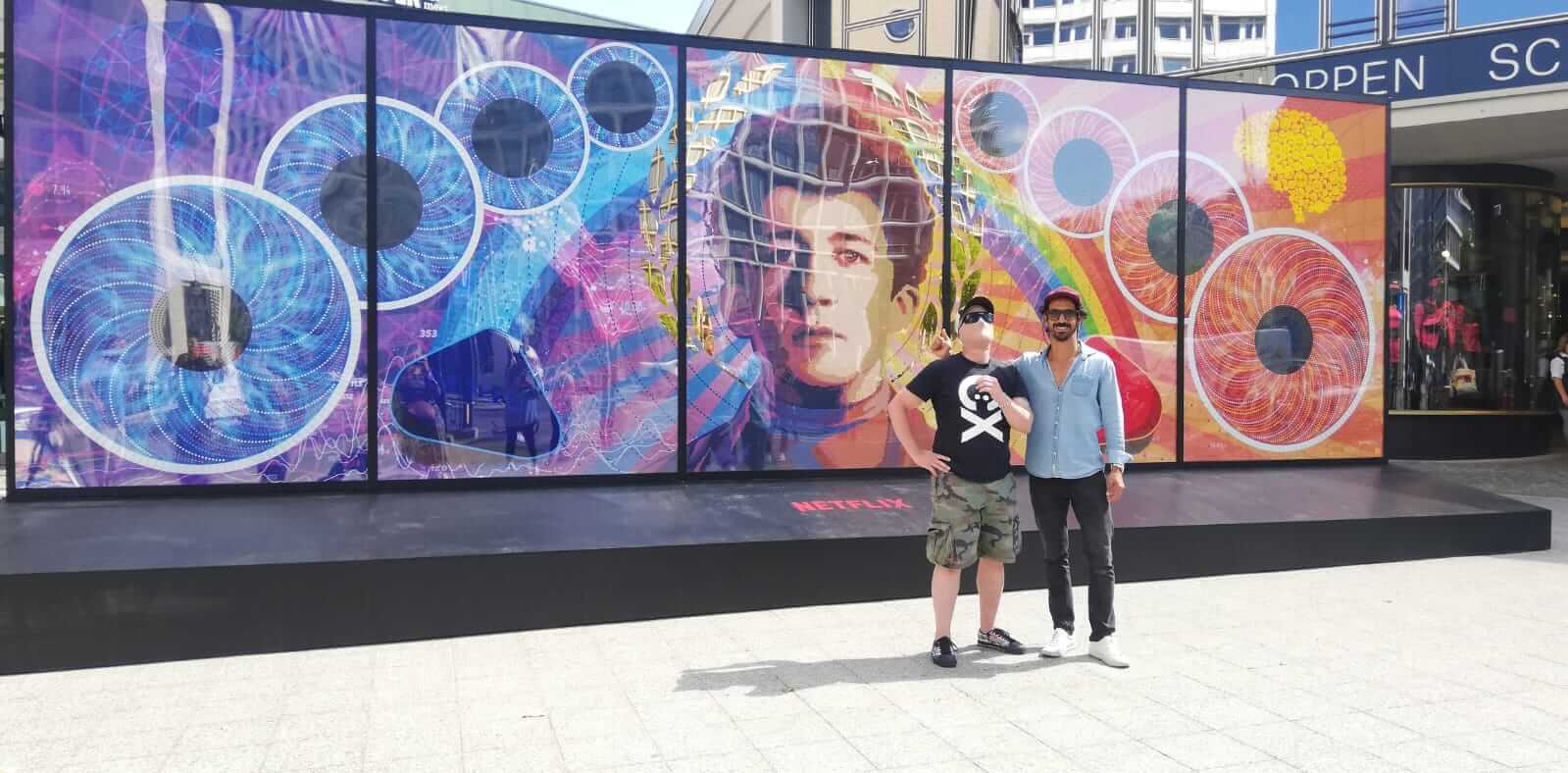 Public ecstasy installation for Netflix
Promoting a series launch with an XL art installation in the heart of West Berlin made from thousands of pills.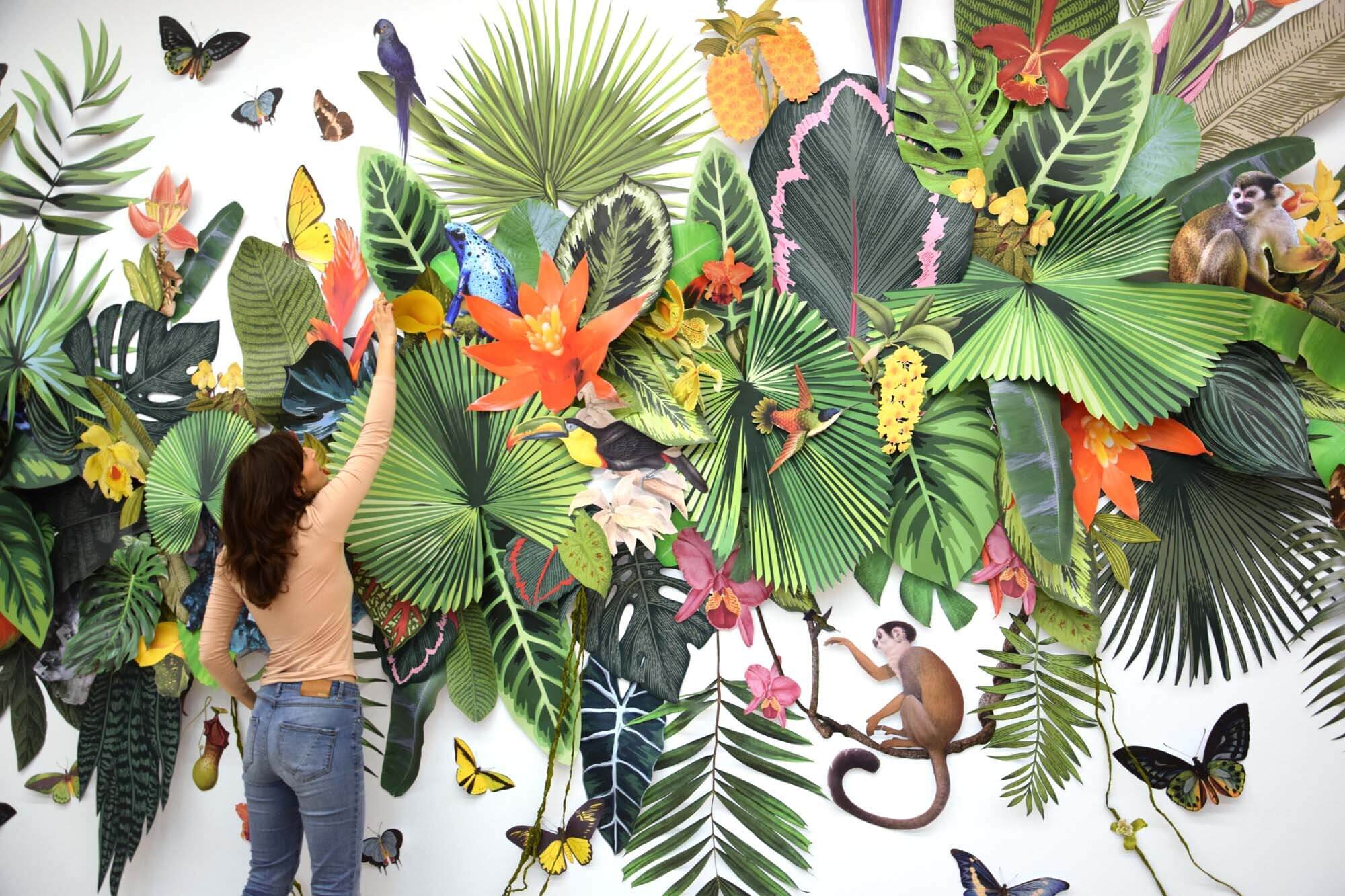 Tropical shopping mall transformation with paper art
Our artist enthralled shoppers with a one-of-a-kind paper art installation celebrating nature and biodiversity.
Send us your briefing
We're excited to hear from you! If you're looking for artistic solutions for your next creative marketing campaign, send us your briefing. We can also help create a killer concept if you're in an early ideation phase. Check out our services for more.